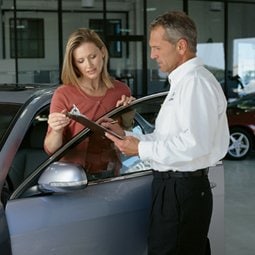 Metro Ford in Madison, WI Can Keep Your Vehicle in the Best Condition
Ford produces vehicles that can easily exceed the average mileage that many vehicles see, and we want to make sure yours will be one of them. When you visit our service professionals, they can provide all of the routine maintenance or in-depth repairs to keep your vehicle performing its best for years to come. Our team looks forward to keeping you confident in your vehicle, making sure it will do everything that you want it to.
When you want your vehicle to love the longest life possible, oil changes, tire rotations, brake inspections and more are essential. You will experience the least amount of issues and breakdowns when all of the components are working how they should be. No matter if you just use your Ford to cruise around Waunakee, or if you have a truck that you use for a jobsite out in Sun Prairie, your vehicle is important to your life, and we want to make sure it will always be reliable.
Our team has kept many of the Ford vehicles near Stoughton and Cottage Grove, WI in the best condition, and we are sure that we can help yours too. Routine maintenance should be done around every 3,000 miles, but your owner's manual can give a more precise number; no matter what that number is, our service professionals will do everything possible for your vehicle to perform the way that you want it to.
We encourage you to visit us soon so that we can do a multi-point inspection to see what your vehicle might need.